Our veterinary clinic has an "at home" atmosphere for both the owners and the pets. Eastern Oregon Animal Health strives to provide current health care in a warm, friendly environment.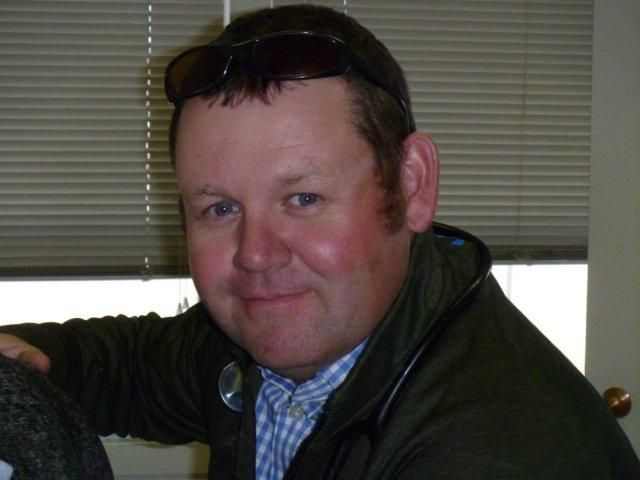 Ryder Holderman, DVM

Dr. Ryder Holderman is a 2004 graduate of Oregon State University. After graduating from OSU, Dr. Holderman began practicing at Cascade Veterinary Clinic in Garden Valley, Idaho until he purchased Dake Veterinary Clinic in 2005 from Dr. Charles Dake. Dr. Holderman has been practicing in Ontario, Oregon and the surrounding Treasure Valley since July 1, 2005. His veterinary practice consists of both small and large animals.

Besides being very busy with his veterinary clinic, Dr. Holderman contributes to the community with projects such as the Jon Schaffer Memorial Golf Tournament which he initiated in 2012 and as the veterinarian at the Malheur County Fair since 2006.

Dr. Holderman and his wife, Claire have two children, Sydney and Isaac. Along with two dogs, Jasper and Minnie and one cat, Charlie Brown, Dr. Holderman enjoys living in the western Treasure Valley. His interests include hunting/ fishing/ golfing and spending time with his family.

Sam Laaksonen

"Sam" Laaksonen is office/project manager for Eastern Oregon Animal Health. Having been raised on a farm in Iowa, "Sam" has always had a love for animals. "Sam" graduated from Northern Arizona University, Flagstaff, Arizona in 1975 with a Bachelor of Science degree in sociology. She spent many years after graduation as a receptionist/office manger in various offices. "Sam" came to work for Dr. Holderman in 2006 as his receptionist/office manager but left for a few years for the human medical field and has now returned to join the amazing staff at EOAH. "Sam's" duties include public relations, customer service, project management, clinic management and front-office fill in. She lives in Payette county with her husband, Terry and a black lab named Fletch, Pug named Chopper and four cats, Tippy, Pooh Bear, George and Piston. Activities she and her husband enjoy together are camping, fishing, and UTVing.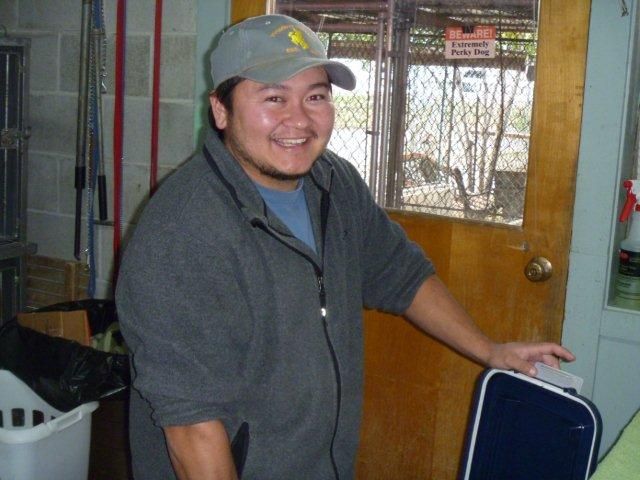 Koben Shigeta

Koben Shigeta joined EOAH first as a volunteer and then joined the EOAH staff in January of 2014 as a veterinary technician. He was born in Nampa, Idaho. In 2003 he moved to Ontario with his family where he then graduated from Ontario High School. He is an Animal Science major. He has worked on farms for the last nine years. His first interest in livestock started with sheep in 2003 and he later traded in the sheep for Boer goats in 2010. He is an active member of the Snake River Meat Goat Association and has been a member since 2010. He has a special love for cats. In his spare time, he likes to fish and camp.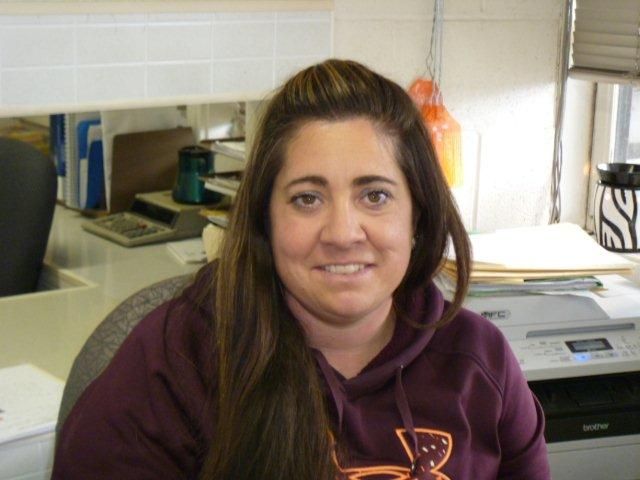 Stacy Herriman

Stacy Herriman joined Eastern Oregon Animal Health in August of 2014. She joined us as a Veterinary Technician and in September of 2015 became the front desk office manager. She was born and raised in Vale, Oregon and graduated from Vale High School. She is an Animal Science Major with a specialty in large animal artificial insemination. She has a lifetime of experience raising commercial beef cattle and horses. Before joining EOAH, she was a full time farmer/feedlot operator. She has raised and sold sheep for the last 23 years. She is a 4-H leader with Lucky Clovers 4-H club in Malheur County. In her spare time, she likes to hunt, fish, farm, and spend time outdoors with her three dogs.

Kahla Shigeta

Kahla Shigeta joined the EOAH staff in August of 2014. She joined us as a kennel attendant. She is now a part-time veterinary technician and part-time kennel attendant.
She was born and raised in the Ontario area and graduated from Ontario High School. She is a certified nursing assistant having graduated from Treasure Valley Community College with her CNA degree in 2012. She, along with Koben, own a ranch and raise Boer goats. She is the president of the Snake River Meat Goat Association and a 4-H leader with the Lucky Clovers 4-H club in Malheur County. She is also the Meat Goat superintendent for Malheur County. In her spare time she enjoys showing goats at sanctioned shows as well as being outdoors.

Ben Hunt
​
Ben Hunt joined the Eastern Oregon Animal Health team when Dr. Holderman first opened the doors in 2005 as a kennel attendant but left for other avenues. He returned as our kennel attendant in 2016. Ben is a 2006 graduate of Ontario High School. His interests include playing video games and his dog, Kevelar.