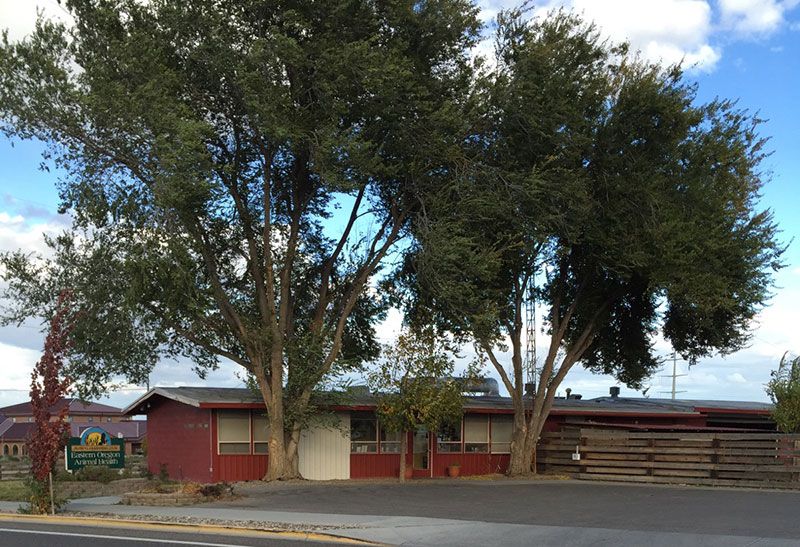 Eastern Oregon Animal Health was founded in 2005 after Ryder Holderman, DVM took over a practice from Dr. Charles Dake. The doors to the Clinic opened on July 1, 2005, with Dr. Holderman and one veterinarian technician.

Continuing to grow over the years, Eastern Oregon Animal Health has expanded not only with staff but with its services for small and large animal needs. Located in Ontario, Oregon, with services to the surrounding Treasure Valley, Eastern Oregon Animal Health is committed to providing quality and compassionate veterinary care for your animal/pet. Pet care service offered through the Clinic include dentistry, wellness exams, emergency care, boarding, x-rays, spaying and neutering, vaccinations, microchipping, and orthopedic/surgical care. Along with pet care needs, we also provide a variety of services and procedures to best fit your livestock needs. Large animal services can be performed in the field or at the Clinic if appropriate.

Our veterinary clinic has an "at home" atmosphere for both the owners and the pets. Eastern Oregon Animal Health strives to provide current health care in a warm, friendly environment. We are taking new clients and offer convenient hours for appointments as well as walk-in services every day we are open.
Pet Examinations
Our pets are a part of our family, and every responsible owner wants to ensure that their pets are in the very best of health. Your pet may not be able to tell you what is wrong, but our examinations aim to discover the source of any problem, or indeed prevent them before they arise.


Our Happy Clients
"Thank you Ryder and all your
fantastic
past and present staff for taking care of and continuing to
care
for all of our four legged family members. You all have gone
above and beyond
for them, Arin and I appreciate it."
- Lorrie Edholm-Durham
"These guys are
awesome
! They treat my pets with
care and love
. My dogs are always excited to go there, no matter what service they've had. Dr. Holderman is
approachable
, easy to understand, and answers questions happily (even when I think I have too many questions!) Their prices are reasonable. I
highly recommend
Eastern Oregon Animal Health."
- Heather Wilson
"Thank you so much for the lovely card after our loss of Katie. She was a true family member that gave us many years of fun, love and memories. I appreciated your kindness and thoughtfulness."

- Mary Wickersham

Canine Influenza In Idaho
Veterinarians have confirmed two cases of canine influenza (H3N2) in Idaho.

One case has been confirmed in the Magic Valley and one case has been confirmed in Boise.

Eastern Oregon Animal Health will have the vaccination for the canine flu available on 2/16/2018.

Please call for an appointment – 541-889-6711.

Click Here Read More About Canine Influenza
​​​​​​​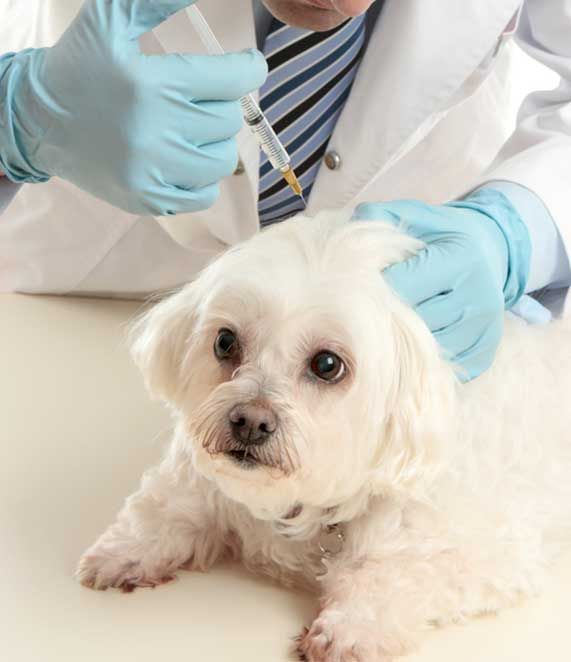 Featured Services:
Health Examinations - Required Vaccines - Neutering and Spaying
​Dental Cleaning - Emergency Services